Our Mission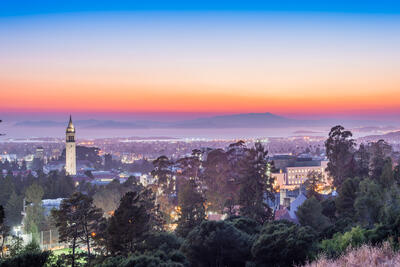 The University Partnership Program (UPP) builds meaningful, university-wide relationships with business partners by collaborating across units to create partnership opportunities that align with Berkeley's values and mission of teaching, research, and public service. 
UPP's collaborative, coordinated approach provides the infrastructure to develop comprehensive, university-wide relationships with business partners through our four guiding principles:
Brand Alignment
Campus Services
University Impact
Revenue Growth



---
What We Do
We support business partners by:
Fostering innovative opportunities to partner with UC Berkeley, the world's preeminent public university, with 37,000 students and 1,600 full-time faculty across 170 academic departments and programs, and 8,900 staff.
Facilitating strategic business relationships and mission-aligned opportunities through UPP requests for proposals (RFPs).
Arranging for opportunities to engage Berkeley students through internship programs, scholarships, recruiting events, research opportunities, on-campus events, and more.
Providing a single point of contact to facilitate partnerships across UC Berkeley's 14 schools and colleges, and dozens of administrative departments.
Assisting with proposal development, activation and fulfillment of contracts.


We support the campus by:
Connecting campus units with potential business partners who seek to establish meaningful, campus-wide relationships – generating new revenue and valued services.
Developing proposals that offer a wide range of benefits to the campus community, including but not limited to: establishing scholarships; funding academic programs; and providing students with hands-on learning and internship opportunities.
Ensuring campus engagement and proposal review by key campus stakeholders, including faculty, staff, and students.
Assisting with contracts and generating proposals.
Ensuring consistency with University policies, mission, and values.
Confirming that agreements are fulfilled successfully.
Managing long-term relationships with partners.