What started as a proposal for the 2015 Big Ideas@Berkeley competition to address results from a 2014 Undergraduate Experience Survey administered at UC Berkeley, won the contest  and would eventually lead to the launch of the Financial Literacy and Economic Justice Conference (Flejcon). Flejcon, an annual student-led event, focuses on directly reducing financial illiteracy among UC Berkeley students while creating a space for discussion about the underlying systematic forces behind economic injustices for the low-income community.
This year marked the second annual Flejcon conference and featured a keynote address from Kathlyn Hart, founder of Be Brave Get Paid and host of The Big Leap Show podcast. The event also featured multiple breakout workshops covering various finance-related issues attendees might face on campus or after graduation. Topics included cyber security and identity theft, retirement investment, salary negotiations, renter's rights, credit scores, financial planning, student loans, budget creation and savings.
Bank of the West, the official bank of UC Berkeley, provided $15,000 in event sponsorship. The bank's contribution helped support facilitator expenses, event signage, conference materials and food for 109 event attendees. Speakers Eileen Loustau, senior vice president at Bank of the West, and David Pollino, deputy chief security officer at Bank of the West, also presented during the day's breakout workshops as part of the bank's support. 
The bank also provided $5,000 in funding for three Flejcon scholarships that were awarded to attendees who displayed a dedication to public service and involvement in the community. "Not only has Bank of the West helped fund conference materials, but their sponsorship has also allowed us to provide significant support for three students," said Yiping Kao, executive director of the 2017 Flejcon conference. "These actions help support our organizational goals by allowing us to focus our time on developing the quality of our conference rather than spending time applying for various grants."
In addition to hosting an annual conference, Flejcon aims to continue spreading awareness about both campus and local resources that aid personal financial management while providing opportunities to gain knowledge from financial experts. "We envision holding workshops throughout the year so that we can sustain the knowledge and continue to share resources beyond just one day," said Kao.
To learn more about the event and how to get involved, visit the Flejcon website.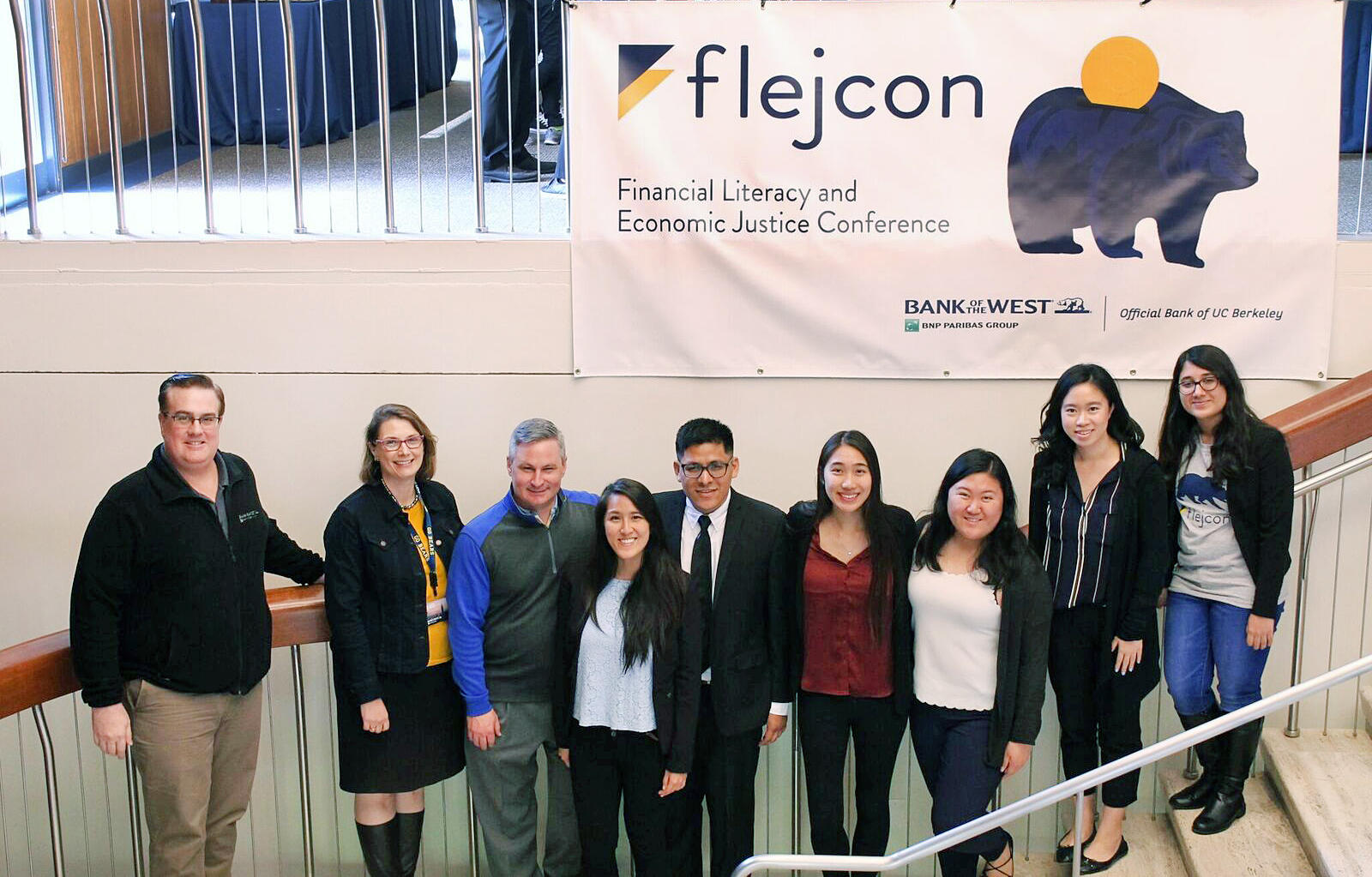 University Partnership Program