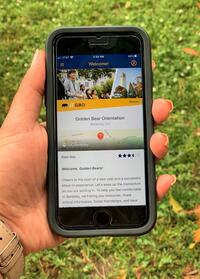 Every year in August, thousands of incoming students arrive at the UC Berkeley campus, excited for new adventures, friendships and learnings. For these new students, Golden Bear Orientation (GBO) is the weeklong welcome experience that makes this possible and introduces students to the campus. 
This year's GBO will be special.
Instead of the traditional in-person welcome week held in previous years, GBO 2020 programming will be completely online. Over five days, students will attend online events including convocation, college-specific welcomes and resource fairs. Alongside informative sessions, students will also have time to connect and engage with peers and orientation leaders during small group activities and social programming events.
The inclusion of smaller groups and social events is intended to provide students with a "sense of community despite being remote," says Micki Antovich, assistant dean of students and director of New Student Services. "There's been a lot of loneliness for folks going through this pandemic and a lot of uncertainty over 'How am I going to make friends?' and 'How am I going to find community?' Our orientation leaders and smaller group sizes are going to help students feel like 'this is still the place for me.'" 
Incoming students can look forward to events that are unique to this year's GBO, including a one-of-a-kind campus tour made possible through New Student Services' collaboration with Blockeley, the virtual replica of the UC Berkeley campus in Minecraft. In addition, students will be able to hear from exclusive speakers. "A benefit of this shelter-in-place order is that we were able to get some pretty cool people to join us who may not have been able to previously," says Antovich on the soon-to-be-announced lineup of guest speakers. 
Importantly, most of the programming events will be recorded which gives all incoming students more flexibility to participate in GBO, despite time zone differences, technical issues or other circumstances. 
Antovich shares that the New Student Services team will continue to serve the incoming class beyond GBO, throughout their entire first year. The team plans to do outreach during the school year to understand how new students are feeling about their experiences and in turn respond to student feedback. 
In addition, Antovich is grateful for the support and flexibility from campus partners during the planning process. "Originally we were working with Bank of the West to provide [students] with clear bags because orientation was going to be in the stadium and there is a clear bag policy for entrance." However, when the team changed to online programming, Antovich says "[the bank was] able to pivot with us right away. In place of bags, we now have face coverings for all our incoming students." Antovich's team is currently coordinating with the bank and campus Housing on how to distribute.
"Everyone's spending time, really working hard, trying to make things great," says Antovich on the team's planning efforts, which began in April. Over the last four months, the team has worked continuously and rapidly to adjust plans in accordance with campus decisions.
Undoubtedly, GBO 2020 will be a GBO unlike any other, and certainly one to remember. "We're eager for the opportunity to serve this incoming class," states Antovich. "We're not giving them anything less; we're giving them something different." 
To learn more about GBO 2020, visit https://orientation.berkeley.edu/new-students/before-you-arrive/2020-golden-bear-orientation/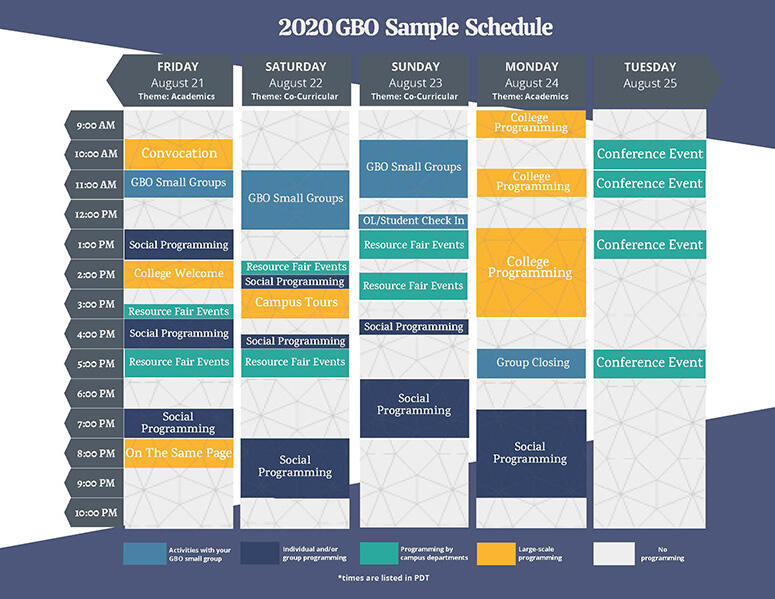 University Partnership Program